"Passionate" Macross Delta Retelling Hits Theaters February 2018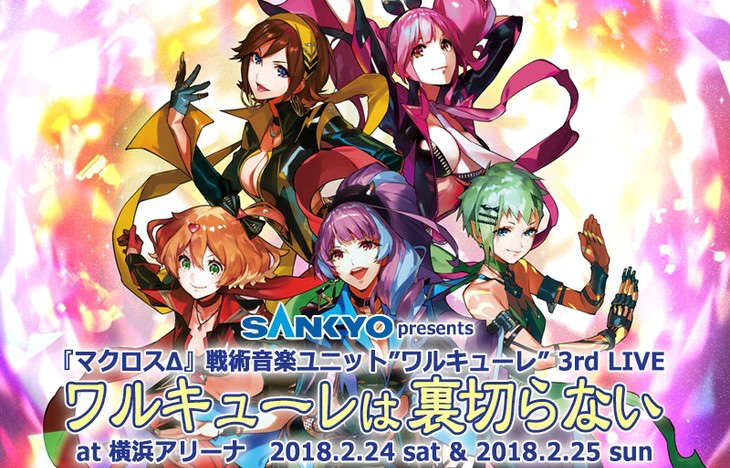 The good news: Macross Delta is getting a theatrical film this February 9.
The bad news: it's one of those dreaded "compilation" films that squeezes the story of the original series down into movie runtime.
The "eh, fine, we'll take it" news: the film will have some newly-animated scenes and a new song—and for fans in Japan, the release will coincide with some live Walkure concerts.
The title is a bit of a play on words: it's called Gekijo-ban Macross Delta: Gekijo no Walkure. Gejiko-ban means "theatrical version" and the second Gejiko there means "passion," or "strong emotion." The English translation is something like Macross Delta Theatrical Version: Passionate Walkure, which doesn't quite get the pun across. Oh well.
Meanwhile, Walkure, the idol group that exists both in and outside Macross Delta, will hold a weekend of concerts February 24 and 25 at Yokohama Arena.
Meanwhile, in celebration of the franchise's 35th anniversary, we'll be getting a brand-new Macross series in 2018, so stayed tuned for that too.
Source: ANN