Oshi no Ko Takes Center Stage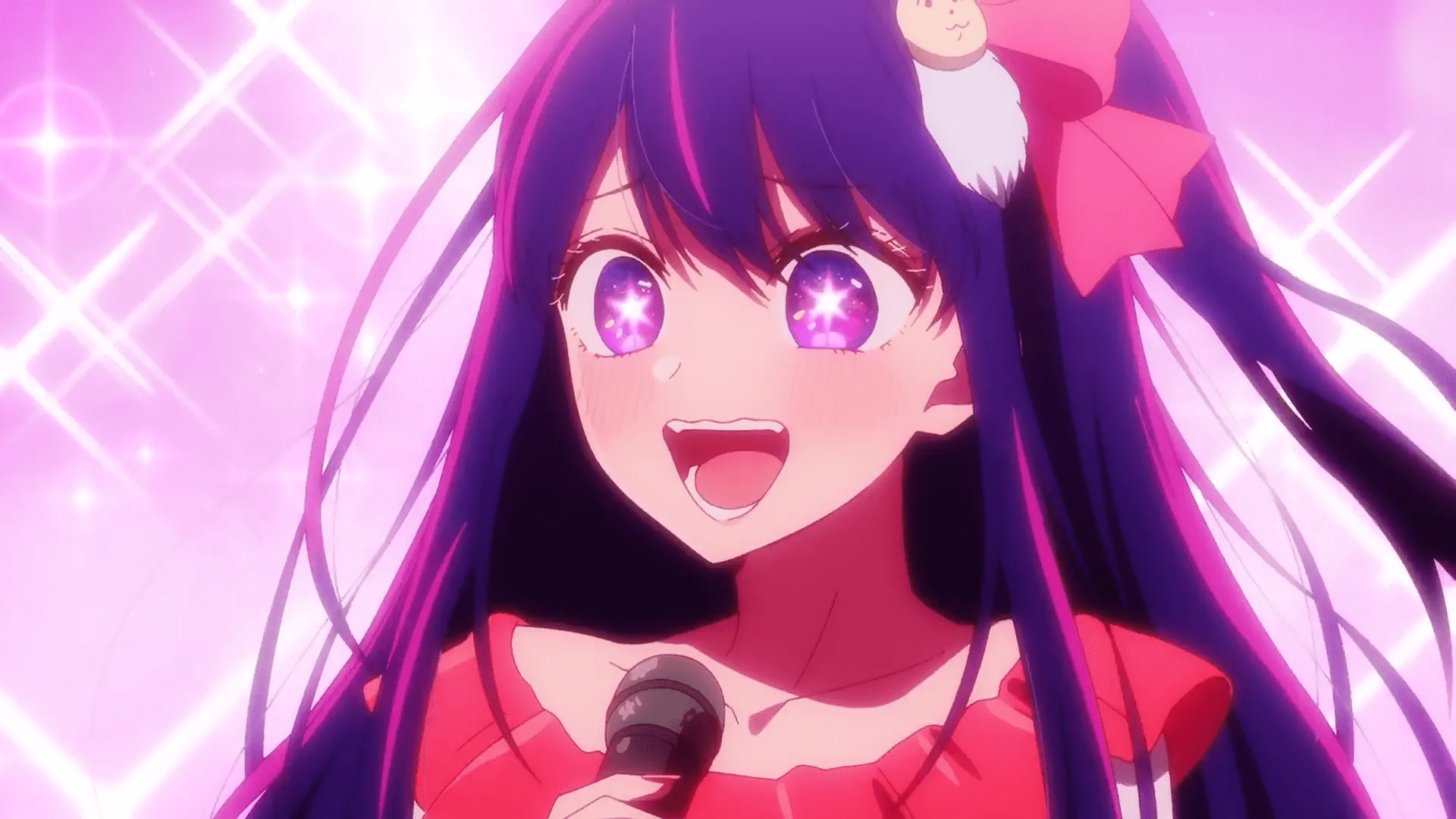 Oshi no Ko is this season's star child. Every week since its debut, fans and critics gush out their thoughts online. 
Captivated by the 90-minute pilot episode, positive reviews helped dethrone (even for a short while) Fullmetal Alchemist Brotherhood to take the number one spot on MyAnimeList. It currently sits at the 12th spot, which is still incredibly good, all things considered. Ai Hoshino made both 2D and 3D fans come out in troves, marking history by making Oshi no Ko the most successful anime premiere on HIDIVE. 
Seven weeks into the season, the anime is moving full steam ahead. Along with new weekly episodes, the fun doesn't stop there. Ai and the idols following in her footsteps will make appearances at special collaborative events and anime pop-up cafes. 
Coming to Ikebukuro, Tokyo June 2nd – June 19th, PARCO FACTORY will host the "Lie and Ai"  exhibition. You will be able to get up close to Oshi no Ko storyboards, reproductions of original drawings, and idol costumes. There will be plenty of photo spots to stop and pose, and those who want the full experience can purchase a ticket with an audio guide featuring the sweet voice of everyone's new favorite oshi, Ai Hoshino. 
General and audio guide tickets are available for 1,000 yen and 1,500 yen. Special commemorative goods will also be available for purchase, including a fragrance bottle inspired by Ai, Aqua, and Ruby. As if that wasn't enough, check out the pop-up Oshieru cafe featuring menu items inspired by the characters. 
June is a special month for the anime; at the end of the month, the first volume will be released as a Blu-ray and DVD. As of now, there will be 6 total volumes featuring original art and a storyboard collection.
Hitting accolades left and right, Oshi no Ko's success spills over into every aspect of the show, including the music. YOASOBI's "Idol" reached over 100 million views on YouTube in less than one month of release. Sitting on Billboard's Hot 100 in the first spot for weeks and ranking on the list six times. And English-speaking fans can rejoice as an English version of the song is out now! I'm sure you don't need any more convincing that the series is worth watching, but just in case you do…
As the show explores, the idol world and its harsh realities are often hidden behind closed doors and sparkly outfits. As more fans become curious about the entertainment industry, seeing the work it takes behind the scenes is an important aspect of the experience of fully appreciating the anime. The Making of Oshi no Ko gives us a glimpse into the world of creating anime from conception. Covering the story's fine details, the art direction, and specialized techniques, such as animating in 3D based on a real dance routine, shows the care that went into bringing this pivotal idol story to life. 
Oshi no Ko made huge waves in anime in just under two months of release. One thing is absolutely certain, this is not even close to the end of the story's legacy.