New magical girl show from Madoka Magica studio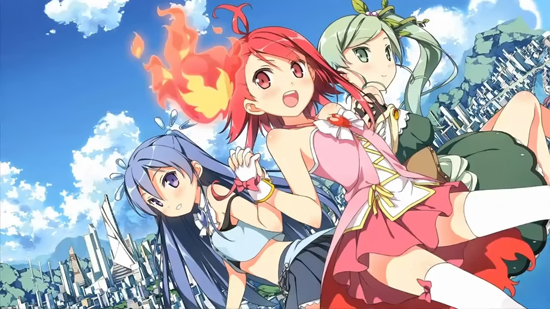 Fans of Madoka Magica: check it out. SHAFT, the studio behind Magica (and not to be confused with the black private dick who's a sex machine to all the chicks) is in the works on another magical girl series. The new production, titled Magical Suite Prism Nana, is – prepare to be shocked – a story of three girls who transform and team up to fight monsters.
Sorry, that sarcasm was a little unwarranted. After all, Madoka took the same time-worn premise and turned it into something special, and Magical Suite Prism Nana appears to share many of the same top minds as that series.
But you don't have to take our word for it – SHAFT has released a series of shorts they're calling "pilots," revealing bits of the Prism Nana world. Take a look and judge for yourself – will Nana be able to recreate the magic of Madoka, or will it end up giving us the SHAFT?