Lose Yourself in the Love, Chunibyo & Other Delusions! Anime Film on Blu-ray
Featured Spotlight:



If you're in a relationship that has its roots in a series of elaborate fantasies, is it really possible to keep it going within the confines of the real world? Yuta and Rikka are about to put theirs to the ultimate test in the feature length followup to the Love, Chunibyo & Other Delusions! anime, now available in a Blu-ray and DVD combo pack.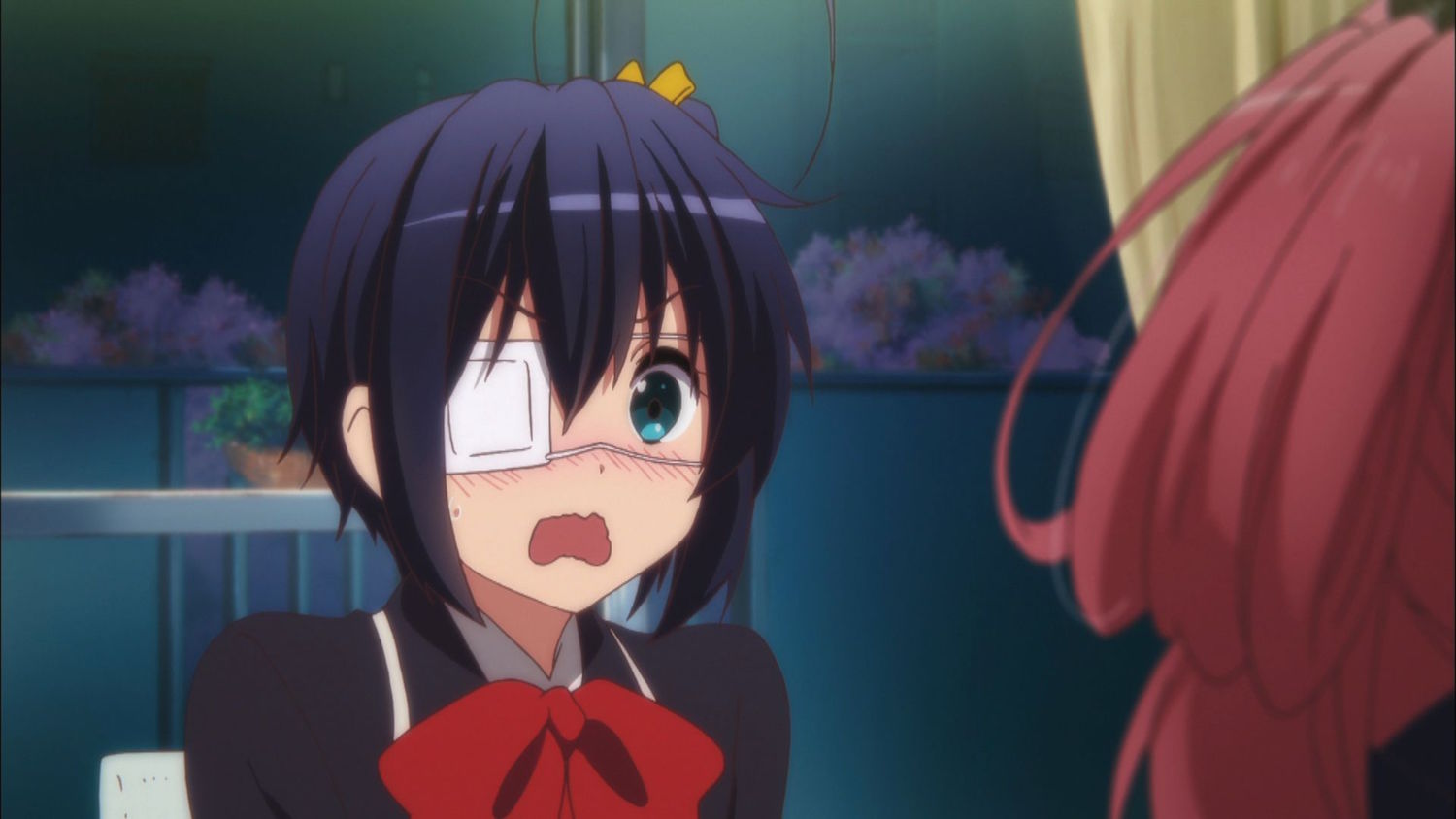 When a delusion-fueled relationship is in danger of stalling out, it's perfectly reasonable to want to find a way to mix it up and make it extra special in a real-world setting. Rikka's sister has just the solution: She's going to move to Italy and take Rikka with her! But what about the relationship between Rikka and Yuta?
Naturally, the only way to make this work is for the pair to elope, and that's the type of perfectly impractical idea we've come to expect from our lovebird leads. Now they're taking their relationship to the next level and taking a whirlwind fantasy road trip tour of Japan in another chapter of the saga that makes this one of the best romantic comedy anime around.
Based on the light novels written by Torako and illustrated by Nozomi Ōsaka, and following the act of the fantastic TV anime, the Love, Chunibyo & Other Delusions! Take on Me anime film is not to be missed. Tatsuya Ishihara (Sound! Euphonium, Clannad) is back at the helm at Kyoto Animation, and the home video release packs the feature with a clean opening and ending, promo videos, and Kotatsu photo session shorts. Purchase your copy online and get ready to be whisked away on another truly delusional outing.
** This article was sponsored by Sentai Filmworks
**