Live the Laid-Back Life with Non Non Biyori on Blu-ray
Featured Spotlight:


Every now and again we just need to disconnect. It's a healthy way to curb the constant distractions, but Hotaru Ichijo had no idea just how far off the grid she'd be going when her family was first transferred to a rural countryside town. Thankfully it turns out there's plenty of fun to be had with her newfound friends in the Non Non Biyori anime, which is coming to Blu-ray in a complete collection on February 20.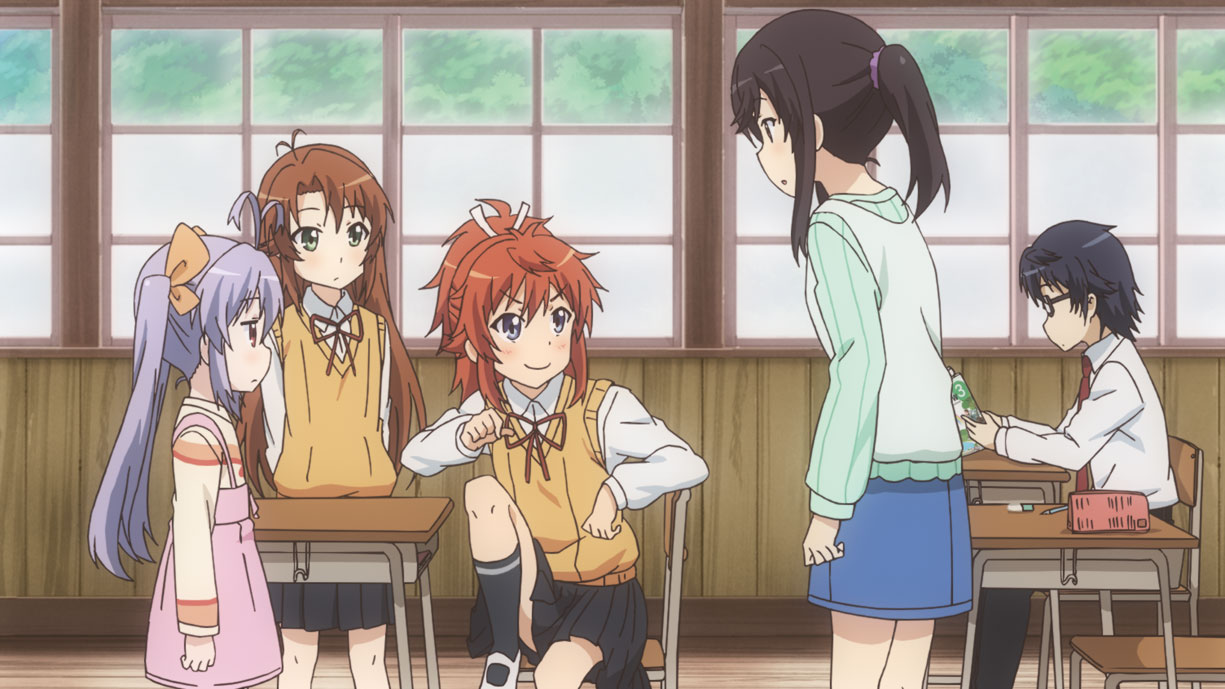 Despite the fun that's ultimately in store, Hotaru's culture shock is intense when she first learns just how different her new rural home is from her previous Tokyo lifestyle. The nearest comic shop is 20 minutes away, and there isn't a video store for a whopping 10 train stations. As for the kids in her new school, well, the pickins are slim here, too. There are just three other girls and one boy!
Even without every modern convenience and a vast population at her fingertips, there's something oddly calming about this quaint new life. As she adjusts, Hotaru starts looking forward to all the new adventures she'll be having with Renge, Komari, Natsumi, and Suguru, a fresh group of friends that do their best to make Hotaru feel like this is truly home.
The Non Non Biyori Blu-ray packs in both Non Non Biyori and followup Non Non Biyori Repeat along with plenty of extras, including promos, a cast panel, commentaries, and more. It's not out until next month, but you can go ahead and pre-order Sentai Filmworks' Non Non Biyori Complete Series collection today to prepare for your chill new life.
** This article was sponsored by Sentai Filmworks **