Japanese Sightseeing Association Pulls Sexy Anime Ad
A sightseeing group in Minokamo, Gifu Prefecture has found itself in some hot water over a poster featuring a busty character from the anime Nōrin.
The poster, which was created to promote a city-wide stamp rally, was pulled over the weekend after complaints of sexual harassment.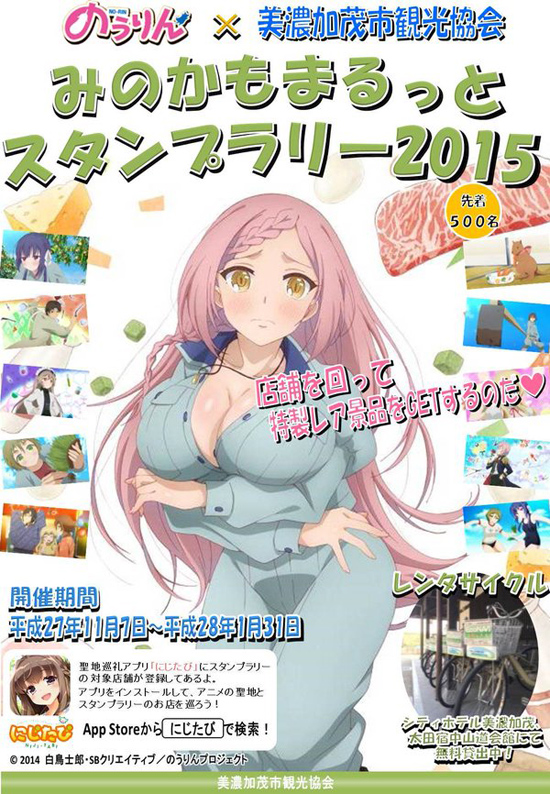 Those who lodged complaints said the poster was uncomfortable for women and "stimulating."
The sightseeing organization been using characters from Nōrin, a light novel and anime series set in Minokamo City, on its advertisements since September.
Nōrin, written by Shirow Shiratori, is about students attending an agricultural school in Minokamo. The character featured on the poster is Kochō Yoshida, one of the series four "heavenly farmers." Her bust size is frequently remarked on in the series.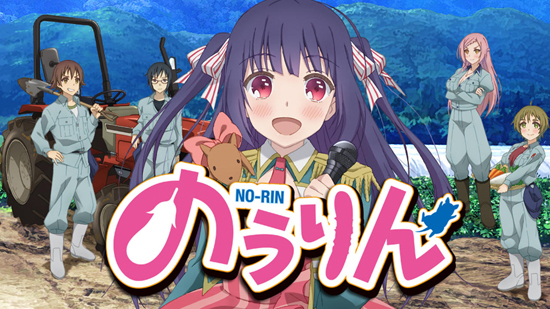 "We did not think there would be such an uproar," a representative of the association was quoted as saying.
Source: Tokyo Reporter
---
Related Stories: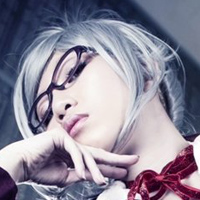 Animate Rounds Up Some Sexy Prison School Cosplay
Prison never looked this good
If we had to choose one anime last season that lent itself particularly well to cosplay, we'd have to go with Prison School. The series, which has now…

Tokyo Government Restricts Manga as Unhealthy
Controversial law used for first time
This week the Tokyo Metropolitan Government decided to restrict the sale of a manga titled Imoto Paradise 2, designating it as "unhealthy" and mandating….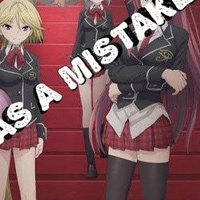 Petition Seeks to Ban Anime and Manga
Encourages bad behavior in the youths, says petitioner
Here's one of the weirder petitions we've seen in a while: a man in Berlin is petitioning the United Nations to enact an international ban on anime…