Need a Sleuth? These Genius Detective Anime Are on the Case
Need someone to solve a mystery for you? Look no further than these anime detectives. From legendary sleuths to tiny crime-solvers, each of them has something unique to bring to the table. No Sherlock Holmeses in this list, either: they're all original (or at least inspired by a different literary work).
The catch? Some of these detectives have very specific requirements when it comes to the sorts of cases they'll take. Others are a little fixated on one crime in particular. But if your mysteries are beautiful, if you're a damsel in distress, or if there's a 96% chance the culprit is Kira, you may be able to hire one of them.
Japan's master of mystery was Edogawa Rampo — who took his pen name from (read it aloud) American author Edgar Allan Poe. Rampo's works, and references to them, pop up in anime, games, and other literature. To celebrate the 50th anniversary of his death, Lerche produced Rampo Kitan: Game of Laplace, inspired by the author's many works.
The show's three protagonists — Akechi, Kobayashi, and Hashiba — all have analogs in Rampo's works. Akechi was the author's most famous character, with the others hailing from the Boy Detective Club series. In Rampo Kitan, they're a trio of students solving gruesome crimes… and in the background looms another Rampo-inspired character, simply known as "Twenty Faces."
Detective Conan
Speaking of Edogawa, long-running series Detective Conan (also known as Case Closed) offers yet more young genius anime detectives. In Shinichi Kudo's case, however, he's a teenager who's been poisoned so hard he turned into a kid. Operating under the name Conan Edogawa, he uses a combination of gadgets and his brilliant mind to solve deadly crimes.
As we speak, Detective Conan is gearing up to celebrate a major anniversary. The show will air its 1,000th episode in March, a remake of a popular season 1 special. Looks like Conan — er, Shinichi — has no intention of slowing down.
A chef, a ninja, and a literal genius walk into a school. If you're thinking this sounds like a CLAMP series in the offing, you'd be right. In particular, it's CLAMP School Detectives — a series about a trio of grade-schoolers with better honed life skills than any of us.
Nokoru, Suoh, and Akira are notable talents and brainiacs at the prestigious CLAMP school (named for the circle of artists who created them). To offer their skills to the school — and so Nokoru could get out of some school duties — the trio form an on-campus detective agency. In particular, they're here to solve cases for young ladies; a goal aided by Nokoru's uncanny ability to sense a damsel in distress from 2km away. Though, since we're talking grade school kids, a lot of those "damsels" are kindergartners…
There are a lot of things Death Note can be: psychological horror, philosophy, intrigue, urban fantasy. But if you're like us and watching specifically for L, then it's a mystery. L, after all, counts among the top anime detectives — within his own series, he's the greatest in the world.
As Light Yagami uses his Death Note to purify the world, L is never far behind. He modifies his suspicions with percentages, so you know exactly where he stands on any theory. "Kira" poses a challenge unlike any other… so if you're curious about what he's like when not contending with literal death gods, check out the film L Change the World.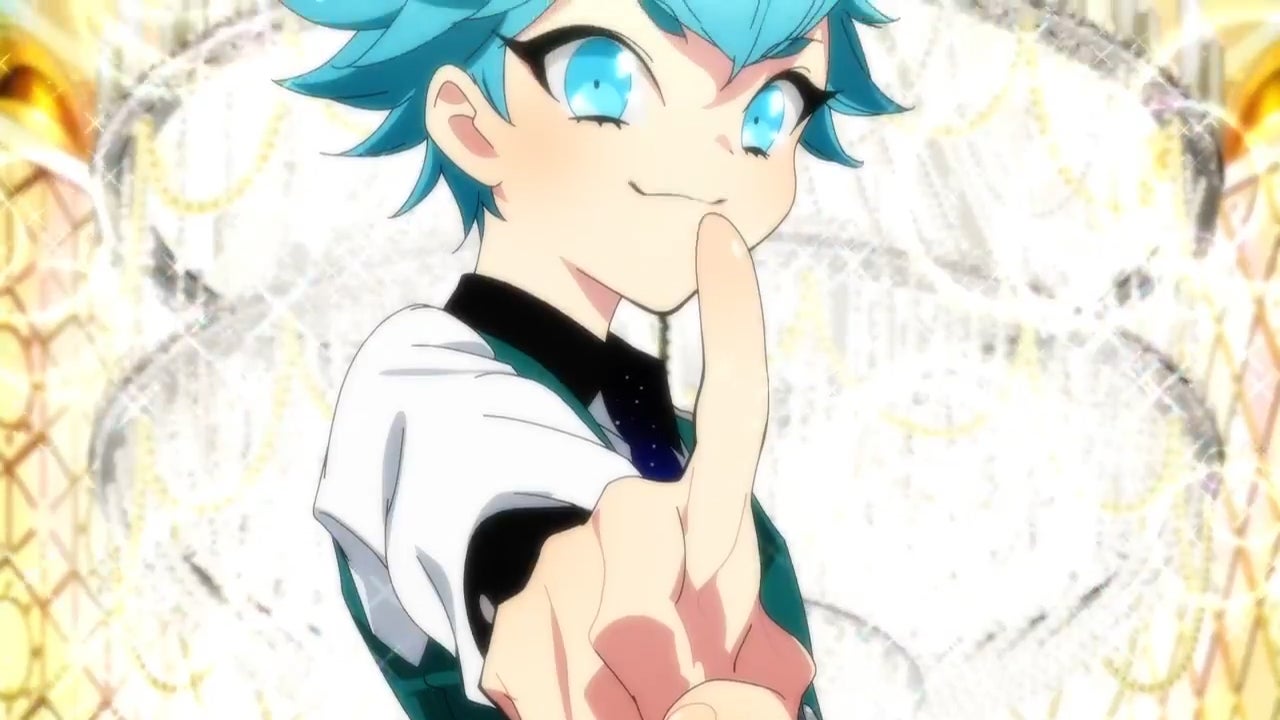 We know what you're thinking — and no, this isn't a CLAMP School Detectives redux. Rather, it hails from Monogatari series writer NisiOisin, and is coming to TV this April. These handsome young anime detectives will take on your most troublesome case… provided they consider it "beautiful."
The five pretty boy detectives of Yubiwa Academy are more concerned with aesthetics than money. Their first client, for example, wants them to find a star — one she saw once ten years ago, and never again since. But that case won't be the end of Mayumi's entanglement with the lads. We'll find out more come spring… or you can grab the light novel and start the story now!
Which of these anime detectives would you trust with your problems?
---
Otaku USA may earn a small commission on purchases made through links on this article.